Halloween provides a dilemma each year for some Christians. Do they or do they not participate?
Some Christians choose not to participate. Some create their own events as an alternative, usually at a location away from home. I'm excited about what our small group did this year with the support of our church.
We created a Halloween event to support and connect with our community!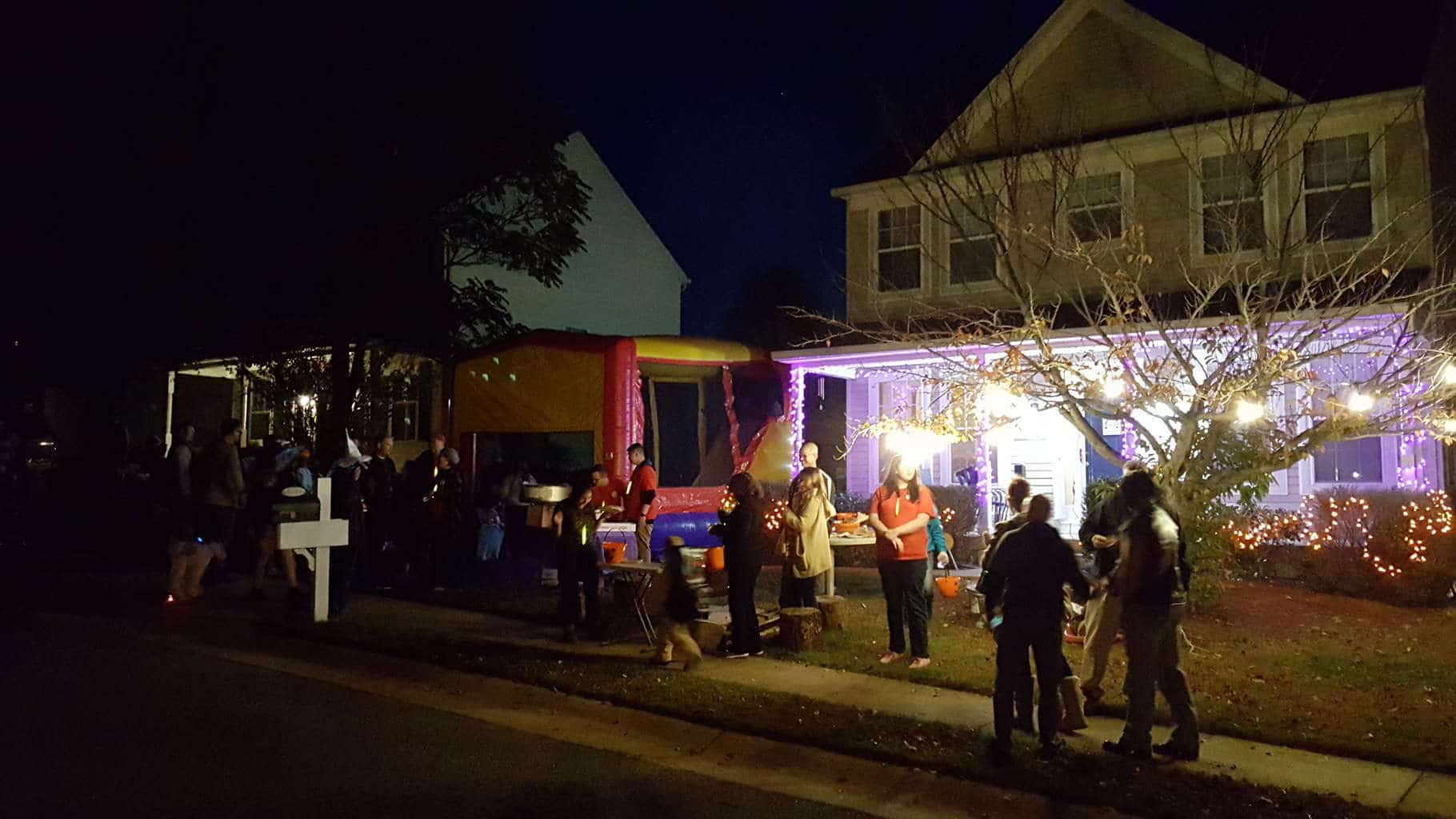 The event was put on in the front yard of a member's home. There was a moon bounce, cotton candy machine, fire pit where we made s'mores, and lots of candy. Fortunately, we have small group members who pay attention to details. They made sure there were additional things like hot coffee for the adults, festive lights on the house and in the trees, and music in the background.
It's officially the best day ever!"

~Child at our Halloween event
We also had business cards with our church information on them. As we struck up conversations with the parents, we found an appropriate time to invite them to church.
Holiday Outreach
Holidays provide a great reason to connect with those in your community. Some holidays, like Halloween, encourage people to get out and see each other. Consider using the opportunity for your small group to do outreach.
Putting on an event is only one way to connect with your community. Brainstorm with your small group members to develop other ideas.
Every country in the world has holidays and observances. If you want to get a list of holidays in your area, check out the website at Holidays and Observances around the World.
Include Fun Holidays In Your Plans
You don't have to wait for the next national holiday. There are several fun holidays, observances, and celebrations to use as an excuse to connect with your community. They have the benefit of making your actions memorable because they will be completely unexpected.
Thanksgiving Day will be coming up towards the end of this month in the US. But why wait until then to celebrate with your neighbors, when Monday is Bittersweet Chocolate with Almonds Day and Friday is Origami Day? Can you think of things your small group could do with or for people in your community on either of those days?
You can discover many of these fun days at Days of the Year.
Go Connect With Your Community
Take a look at some of the holidays, observances, and celebrations coming up. Let your imagination run wild on how your group could demonstrate unconditional love to the community. Pray for God to provide moments when you can naturally share about your small group, church, and Jesus. He will!
Question: How has your small group connected with your community?  You can leave a comment by clicking here.
Get more stuff like this
Subscribe to our mailing list and get interesting stuff and updates to your email inbox.
Thank you for subscribing.
Something went wrong.